---

Winter Social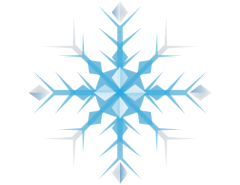 Friday, December 8th
Kindergarten-5th Grade - 5:30pm-7:30pm
6th Grade-8th Grade - 8:00pm-10:00pm
Parents are welcome to attend
Tickets - $5 each
Annual Title III Meeting
Wednesday, December 6th
5:00pm-7:00pm
Click the invitations below for more information.
Flu Vaccine School Clinic
The flu vaccine is the best way to prevent the flu. It is especially important that children with certain health problems like asthma, diabetes or weakened immune systems get vaccinated every year.
The South Carolina Department of Health and Environmental Control (DHEC) is working with your school district to provide flu vaccine at your child's school this fall. The flu shot will be the only flu vaccine given in school clinics this year.

Click here for more information and to sign up to have your child take the flu vaccine this year.
Online Store
CLICK HERE to view the items available in our Online Store.
To make a tax-deductible donation to Royal Live Oaks Academy, please click Donate.
Follow us on social media!
Si necesita ayuda para traducir cualquier información en esta página póngase en contacto con:
---